No noname components!
What are the brands used in the Artefact?
The choice of components is an important part of offering gamers a product that is always the same price, without impacting the performance of the final PC. That's why, by studying the market regularly, I always choose the brand that, at a given moment, has the best quality/price ratio.
For hard drive: Crucial, Kingston, SanDisk, Origin Storage
For hard drives, my favorite brand is Crucial, as it has proven the quality of its memory chips in the market for several years. Next comes Kingston, whose performance/price ratio is incredible. Finally, it often happens that when the price of memory increases, I trust SanDisk.
In the professional range, I recently discovered the Origin Storage brand, which offers SSD hard drives with higher performance than the private range, at equally attractive prices!




For RAM: Samsung, HP, Kingston
The memory is very often supplied directly by HP, it is Samsung brand bars, a brand very famous for the performance of its memory chips (if I could, I would offer Samsung SSD hard drives, but their price is prohibitive! ). If I have to find another source, I get it from Kingston, especially its brand dedicated to gamers, HyperX.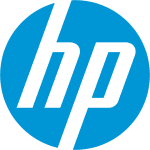 For the graphics card: Zotac, Gigabyte, PNY, Yeston
The 3 brands that offer the best value for money to date are Zotac, Gigabyte and PNY. Zotac is my favorite brand at the moment, but the price of its products tends to fluctuate a lot depending on the stocks. So I always keep at least two other reference marks just in case.
During my research in the period of global shortage of graphics cards, I discovered the Chinese brand Yeston. If you've never heard of it; this is normal, since it markets its products only in China, and can only export through commercial companies of the same nationality. Still, it's one of the best-known brands in Asia for graphics cards, and let's not be naive, all these components being made in Asia, you might as well buy the product at source and avoid paying the useless intermediaries or brands!
Regardless of the brand or model of graphics card in your Artefact, we remain very attentive to the quality and performance of the components we use.




For refurbished PC components: HP, Foxconn and Cooler Master
HP does not hoard when it comes to the components of its business PCs. 320 Watt power supplies are 80+ Gold certified and PCs are military grade tested in the US ! There are only high-end components, certified by HP. When Foxconn fans need replacing, I rely on the Cooler Master brand to take over.